Shopping malls, banks, hotels, schools, sports facilities, production companies, parks, private territories, etc. — any site has its potential risks.
Usually, site owners or managers rarely consider preventative security measures as a major concern, preferring to solve problem crossing the bridge when one comes to it, or thinking it's all under control.
Sounds familiar? Such a reactive position can be understood; most efforts are fostered to developing, but we think that the success should be secured.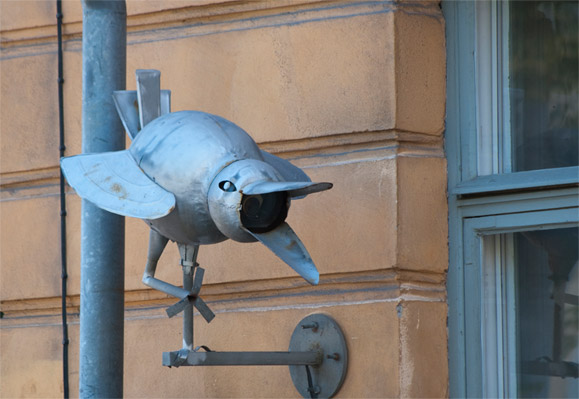 HOW DOES THE SITE EXAMINATION
​LOOK LIKE?
An audit comes down to answering the question:
What damage can be done to a site and how to bear no risk for an executor?
It's a million-dollar question, often literally.
The examination is called to test the overall threat response readiness not only of the security service but also of the civil personnel.
Does your expensive security equipment operate as it should?

Are your employees qualified to use it correctly?

Do actions of your employees comply with security guidelines?

No guidelines? We'll craft them (got relevant expertise).

To what extent are employees' actions legal?
​
And so forth.
Site (employee) examination can be carried out at various contact levels. From visual control to varied interactions. For instance, the site has its guards. Are they alert enough? We'll check it.
WHAT'S THE RESULT?
Every audit produces an extended report that covers loopholes in the facility's security system: where and how damage can be done, how significant it could be, what should be overhauled and what should be just improved.
Highlights are documented on photo and video.

Beside security loopholes, the report contains positive points of the examination — thus, the result is impartial.
HOW MUCH DOES A FACILITY
​AUDIT COST?
We would be happy to give you a specific figure right off the bat, except that the cost of an audit is a highly individual matter dependent on the tasks at hand (facility risks), the country, duration, and countless other parameters of our strictly confidential win-win partnership.
Get in touch with us for an estimate and a price quote.
ORDER A FACILITY
AUDIT
THANKS FOR YOUR INTEREST

WE WILL BE IN TOUCH
WITHIN TWO BUSINESS DAYS